An Elegant and Sophisticated Cape May Bed & Breakfast
---
Enter Casablanca, and you will be transported to a luxurious world-class boutique bed & breakfast, where all your senses are stimulated, while still relishing in that warm ambience that is inherent to that B&B experience.
The eclectic elements in the design were intentionally chosen to visually captivate our guests. Combining many design styles, the final collective work is tied together using harmonious colors, textures, and natural pieces.
This impeccably renovated 10 bedroom boutique bed & breakfast is just 7 houses along from The Harrison and Pharos at The Harrison (our other famous Cape May B&B properties). Located at 709 Columbia Avenue, Casablanca is just 2 blocks from the beach and a short stroll to Washington Square Mall.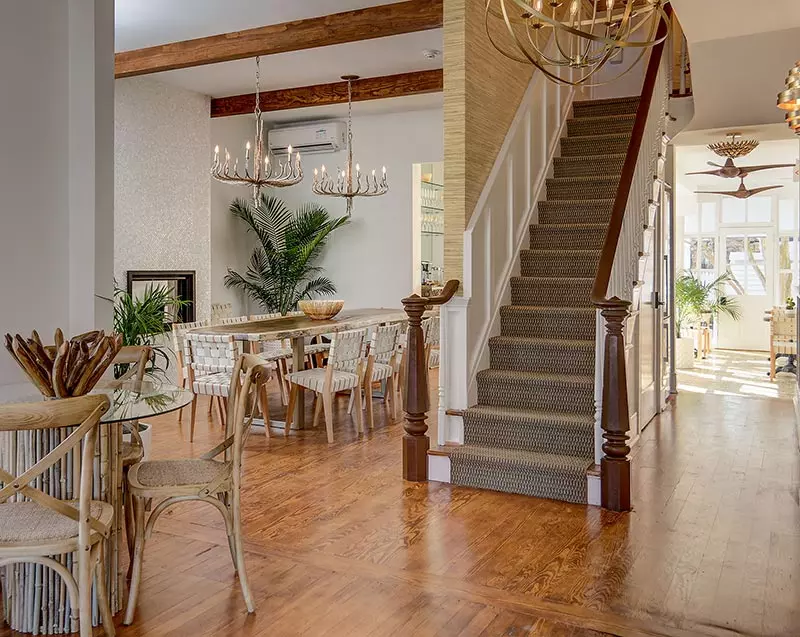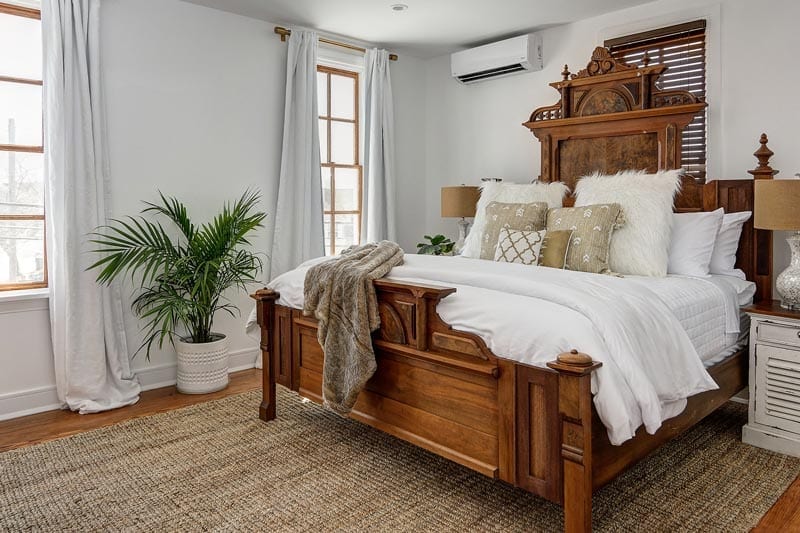 Exotic, Romantic, Victorian…Our rooms have to be seen to be believed.
The concept behind Casablanca is a luxury beach resort with a very bright and light backdrop embellished by rich exotic woods, matte gold accents, and one of a kind furnishings. Victorian pieces reside in the background, interwoven with modern, tropical, and gilded accent pieces to offer an elegant, yet relaxed setting.
With Victorian elegance, modern amenities and a twist of tropical charm, all of our unique rooms have been designed to ensure can sit back, relax and unwind. Enjoy our King and Queen rooms with various combinations of glowing, romantic fireplaces, and free standing Air Bathtubs.
The History of Casablanca
Built in the mid 1800s, Casablanca was originally a beach cottage for a wealthy Philadelphian family.
Years later it became know as The Cliveden, and was converted to a Bed and Breakfast property, accommodating many summertime Cape May visitors.
In 2017, the owners purchased the property and immediately saw its potential to be one of Cape May's premier Bed and Breakfast properties, although it would need a substantial amount of work to turn their vision into reality.
Just 6 months later, with a new name and a completely new and unimaginable sense of design and style, Casablanca has emerged into what could arguably be one of Cape May's most luxurious and sought after property.